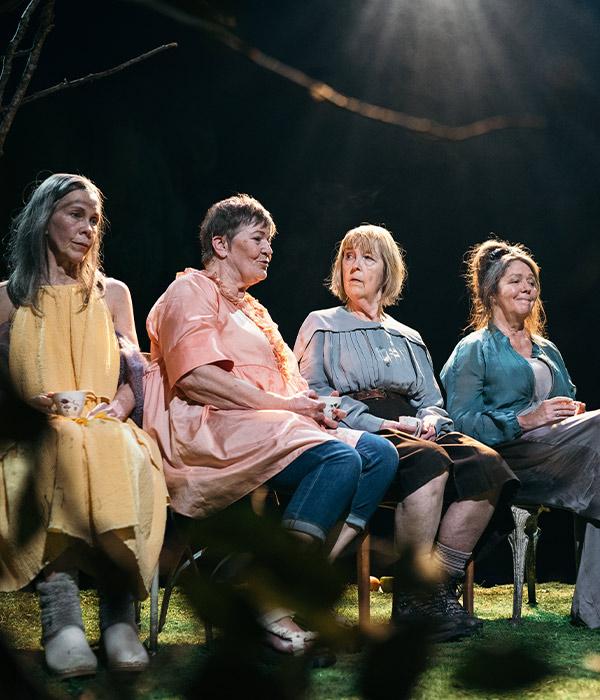 A double bill of contemporary British plays on the Main Stage: Caryl Churchill's Sanantuoja (Escaped Alone) preceded by Surma (Kill).
Churchill's plays' sparse humour and undercurrent of tension are a revelation in director Minna Leino's bold staging.
A cast of charismatic actors includes Hannu-Pekka Björkman (Surma) and Marja Myllylä, Karin Pacius, Terhi Panula and Leena Uotila (Sanantuoja). Churchill is among the most renowned European playwrights whose work – for now - remains relatively unknown to Finnish audiences.
Production team
Cast Hannu-Pekka Björkman, Marja Myllylä, Karin Pacius, Terhi Panula and Leena Uotila with Lilja Helenius / Saima Koivisto  
Direction Minna Leino Translation Minna Leino and Eva Buchwald Set design Kati Lukka Costume design Noora Salmi Lighting design Kalle Ropponen Video design Kati Lukka and Kalle Ropponen Sound design Johanna Storm Make-up design Minttu Minkkinen Production dramaturg Jukka-Pekka Pajunen Dramaturg Eva Buchwald Music arrangement and direction Mari Kätkä