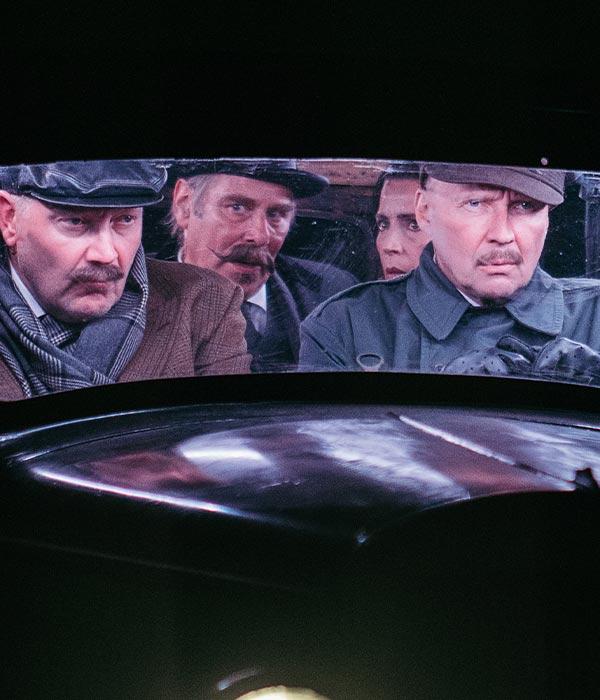 The Finnish National Theatre's head director Esa Leskinen writes and directs Ensimmäinen tasavalta (The First Republic) recounting how Europe's most backward class society, languishing under the Tsarist rule, gradually evolves into modern Finland - democratic, multifarious, and respectful of the rule of law.
Celebrating 150 years of The Finnish National Theatre
Based on documentary sources, the protagonist is Finland's first president and the creator of its republican constitution, Kaarlo Juho Ståhlberg (1865‒1952), played by the brilliant Vesa Vierikko.
This political thriller is not short of thrills and spills!
Production team
Cast Kristiina Halttu, Eino Heiskanen, Katariina Kaitue, Esa-Matti Long, Taisto Oksanen, Jukka Puotila, Sari Puumalainen, Antti Pääkkönen, Helena Vierikko, and Vesa Vierikko Musician Jussi Tuurna
Direction Esa Leskinen Set design Kati Lukka Costume design Tarja Simone Music Jussi Tuurna Researcher Aleksi Ahtola Lighting design Ville Seppänen Video design Joona Pettersson Live video design Ida Järvinen Sound design Esa Mattila Make-up design Petra Kuntsi Director's assistant Helena Vierikko