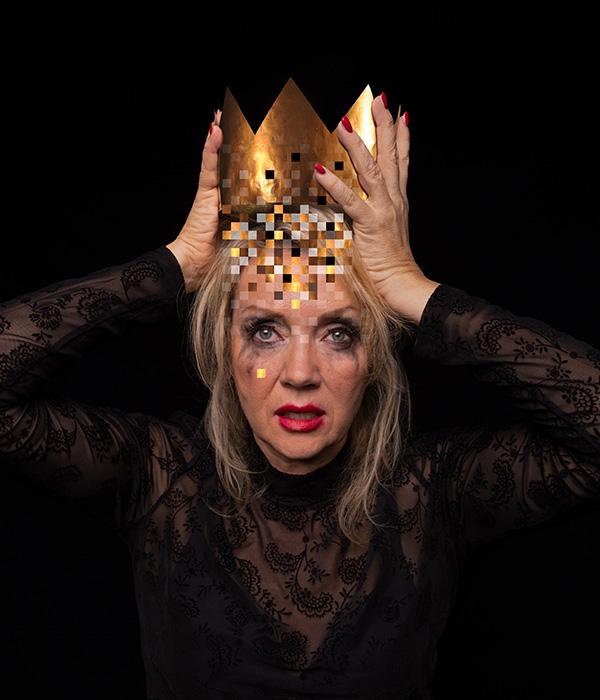 "Who is it that can tell me who I am?"
It is the end of an era: Lear (Katariina Kaitue) has a memory disorder, and it is time to step aside and relinquish control. Power and wealth are to be divided among the fading autocrat's three descendants. Unexpectedly, those best able to ingratiate themselves to the increasingly fragile mother inherit all – the favourite is left with nothing. The damage is done and cannot be fixed. Lear's grip on reality becomes distorted, she is lost to the storms raging inside her, with only a loyal companion (Sari Puumalainen) now by her side.
Director Tiina Puumalainen and designer Teppo Järvinen are a creative team with a distinctive style, and, over the years, their highly acclaimed work has featured on stages all across Finland. Their first collaboration at the Finnish National Theatre brings a rendition of William Shakespeare's classic tragedy that is both elegant and artistically fully-realised.
The work's stirring choreography is by Jukka Haapalainen and Sirpa Suutari-Jääskö, creators of many lauded dance works.  
Production team
Cast Katariina Kaitue, Maria Kuusiluoma, Petri Liski, Esa-Matti Long, Petri Manninen, Ilja Peltonen, Annika Poijärvi, and Sari Puumalainen 
Directed, translated, and adapted by Tiina Puumalainen Visual design Teppo Järvinen Choreography Jukka Haapalainen and Sirpa Suutari-Jääskö Music Hannu Rantanen Makeup design Petra Kuntsi