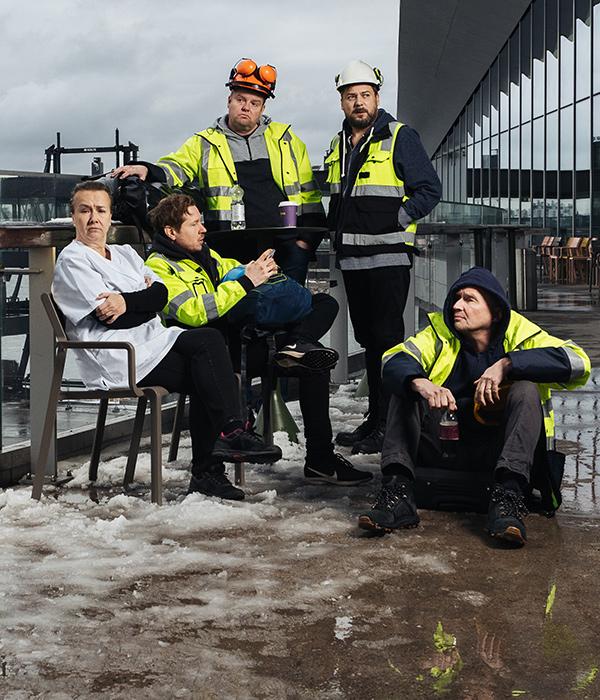 A wi

stful comedy about Estonian migrant workers
Andra Teede and Aino Kivi's Odd Jobbers is a wistful comedy about Estonian guest workers' daily grind in Finland. The fictive work is based on documentary data – including interviews conducted by Teede.
An Estonian man, Kalju, fails to find a graduate job in his motherland. Faced with dire financial straits, Kalju agrees to join a childhood friend, Rivo, in Finland as a guest worker. Reality bites as the pair sleep in a car and are joined by Estonian Janek and hard-to-place, reticent Igor. When liminality is a permanent state and the dream of returning home outdoes the real thing, what has life become?
A co-production with the Estonian Drama Theatre
Production team
Cast Kersti Heinloo, Heikki Pitkänen, Antti Pääkkönen, Paula Siimes, Tiit Sukk, and Taavi Teplenkov
Director Aino Kivi Set and costume designer Karmo Mende Lighting designer Priidu Adlas Video designer Rene Topolev Sound designer Lauri Kaldoja