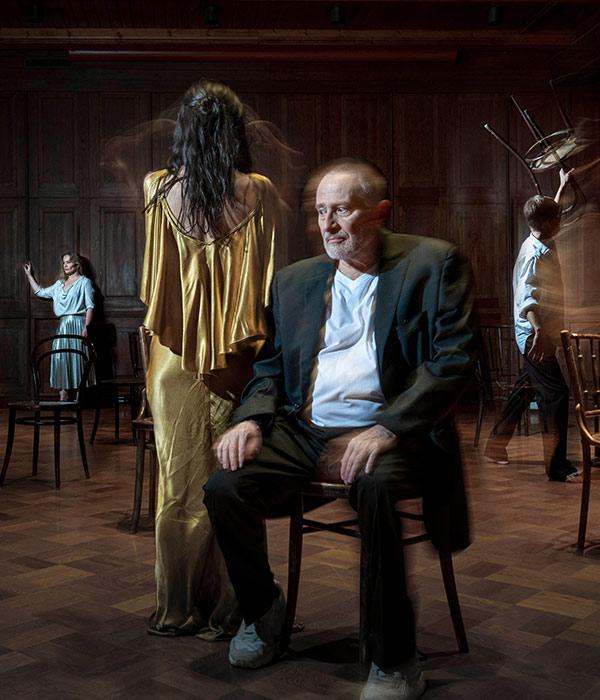 On ideas and people
In Michael Baran's new play, four people facing unresolved issues meet in Berlin – a city where both the beauty and the horrors of the past are ever-present.
Young Idealists is a story about grand ideas and the relative nature of truth. It is a story about people in the flow of time, and about the porous border separating love and hate. Man is a prisoner of time - and grand ideas often lead to great catastrophes. Imperfect world needs work, but fanatic idealism of any hue leaves a mark on people. Are we blind to the illusions of our time and insensitive to the consequences of our actions?
The work is scored by Juhani Nuorvala and performed live on harp and viola.
Production team
Cast Verneri Lilja, Aksa Korttila, Pirjo Määttä, and Jukka-Pekka Palo 
Musicians Hilda Kunnola / Maaria Pulakka (harp) and Saara Kurki / Julie Svačinová (viola) 
Director Michael Baran Set and costume designers Kati Lukka and Tarja Simone Music Juhani Nuorvala Lighting designer Eero Auvinen Makeup designer Anna Pelkonen