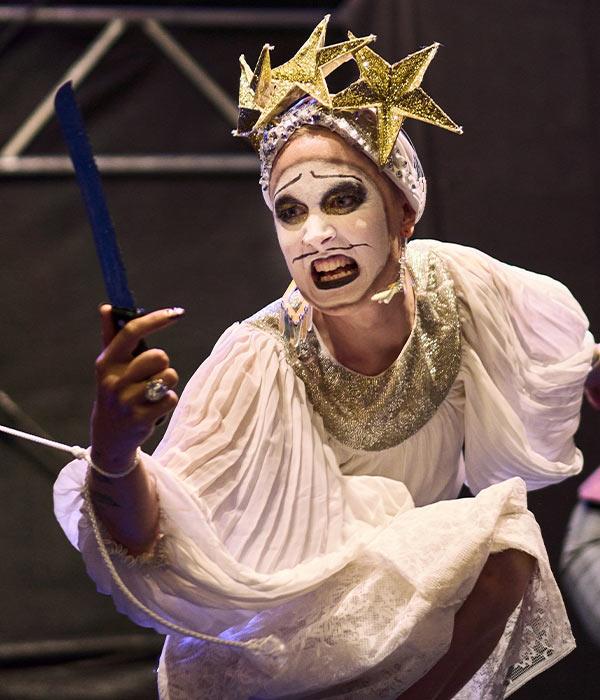 Punch Up! – Resistance & Glitter
Intelligent-aesthetic-entertainment-candy!
Multi-award-winning Punch Up! is a sparkling, unapologetic, and shamelessly queer variety show. It brings together cutting-edge talent and dazzling drag, burlesque, and stand-up comedy. Each night is unique and bursting with performances that break down genre, art form, and gender barriers. Punch Up! shakes up artistic conventions with glitter and treats the audience to joy, insight, and, most of all, an exceedingly entertaining queer carnival.
On May 14, Punch Up! joins forces with Caroline Suinner and Meriam Trebel's Pehmee collective to deliver a very special show: Punch Up! x Pehmee.
Produced and curated by Mira Eskelinen, Juuso Kekkonen, James Lórien MacDonald 
Finnish National Theatre, Vallila Stage March 12 & May 14, 2023.
Language English