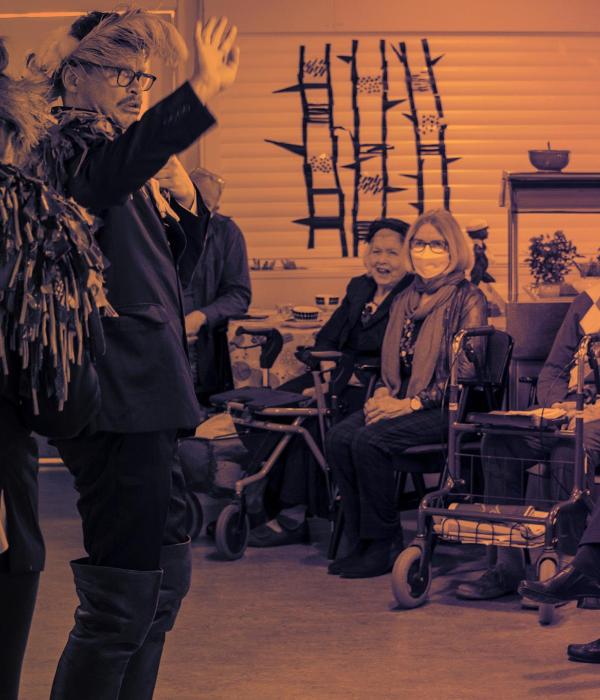 The Finnish National Theatre's Touring Stage takes art into healthcare facilities, social work units, and to prisons. The Touring Stage also enables theatre practice research and organises participatory community field work projects with the aim of incorporating diverse and less heard voices into the National Theatre's repertoire.
The Touring Stage was founded in November 2010 to promote health, well-being, and equality through art. We organise live performances in settings that are normally antithetical to experiencing live art. The Touring Stage performances may be booked for social work units, healthcare facilities, prisons, and reception centres.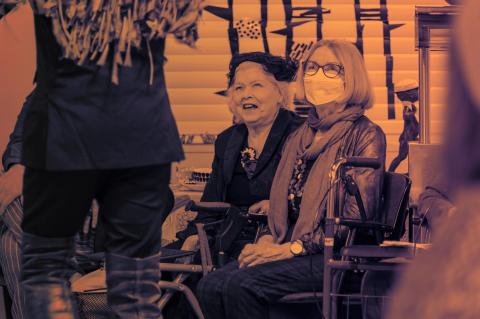 We perform where life happens.
The Touring Stage develops its projects through interaction with different kinds of marginalised groups. We create socially inclusive documentary theatre. Our methods include research at grass roots level, field work in institutions, close contact with the public, and workshops organised for the residents of various units. By gathering information about the topics and communities we work with we co-create art for them, about them.
The Touring Stage aims to amplify marginalised voices and to engage in societal discourse through art. As an art institution, we believe our interconnectedness with society must be as broad as it is deep.
Roosa Vaverka
producer
tel. 050 373 1925
Jussi Lehtonen
artistic director
tel. 050 441 7611